What happens during the service
Occasionally we have services that don't follow this model, but on a typical Sunday, this is what you will experience.  See also the section on "Services."
Centering Sound  The service leader strikes a chime to indicate that the service has begun.
Welcome (See the link of that name under "Visitors.")
Opening Music  The opening music and the offertory music are provided by the UUBRidge Singers & Players, members of the congregation with special talents in music.



Chalice Lighting and Opening Words  The flaming chalice is a symbol used in all Unitarian Universalist Congregations
Hymn  We have two hymnals, though we don't use both most Sundays. Many hymns are the same or similar to ones used in protestant Christian churches, others have been composed by Unitarians, and still others have been adopted because they have a theme that resonates with Unitarians
Time for All Ages  On the first and third Sunday, the children are invited to the front and are read a story that fits in with the theme of the service.  Of course adults are allowed to listen in and do so with great enjoyment.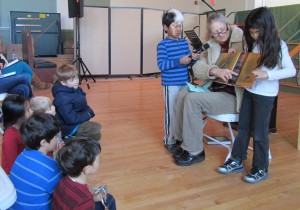 Singing the Children Out  Unless this is an intergenerational service, the congregation sings, "Go now in peace…" while the children leave for their Religious Exploration session.
Joys and Sorrows  This is a special time in our service when those who have a particular joy, sorrow, or concern in their lives are invited, if they wish, to light a candle and say a few words.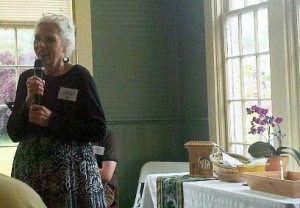 Spirit of Life   This is hymn 123 in the grey hymnal.  We sing it at every service.
Reading  The reading is usually read by the minister or person giving the talk, and provides an introduction to the topic of the sermon or talk.
Sermon/talk           
Hymn            
Extinguishing of the Chalice  The chalice is extinguished each week with the same words spoken by all:  We extinguish this flame, but not the light of truth, the warmth of community, the fire of commitment  These we carry in our hearts until we meet again.
Benediction